Industry news
Zumtobel Group Teams up Casambi for Wireless Lighting Control Solutions
The Zumtobel Group has teamed up with Casambi, the wireless lighting control company based in Finland to work on wireless lighting controls based on Bluetooth Low Energy (BLE).
The strategic partnership ensures an extensive new range of Thorn and Zumtobel luminaires offering seamless control to users via Casambi's BLE software control platform. Furthermore, a series of Tridonic drivers is now also 'Casambi-Ready', allowing luminaire manufacturers to easily integrate wireless controls within their products to reduce cost and complexity. Additionally, the connected lighting solutions form part of the dynamic lighting management platform Tridonic basicDIM Wireless which is straightforward to set up and enables professional users to easily adapt various settings to their individual needs in an intuitive manner.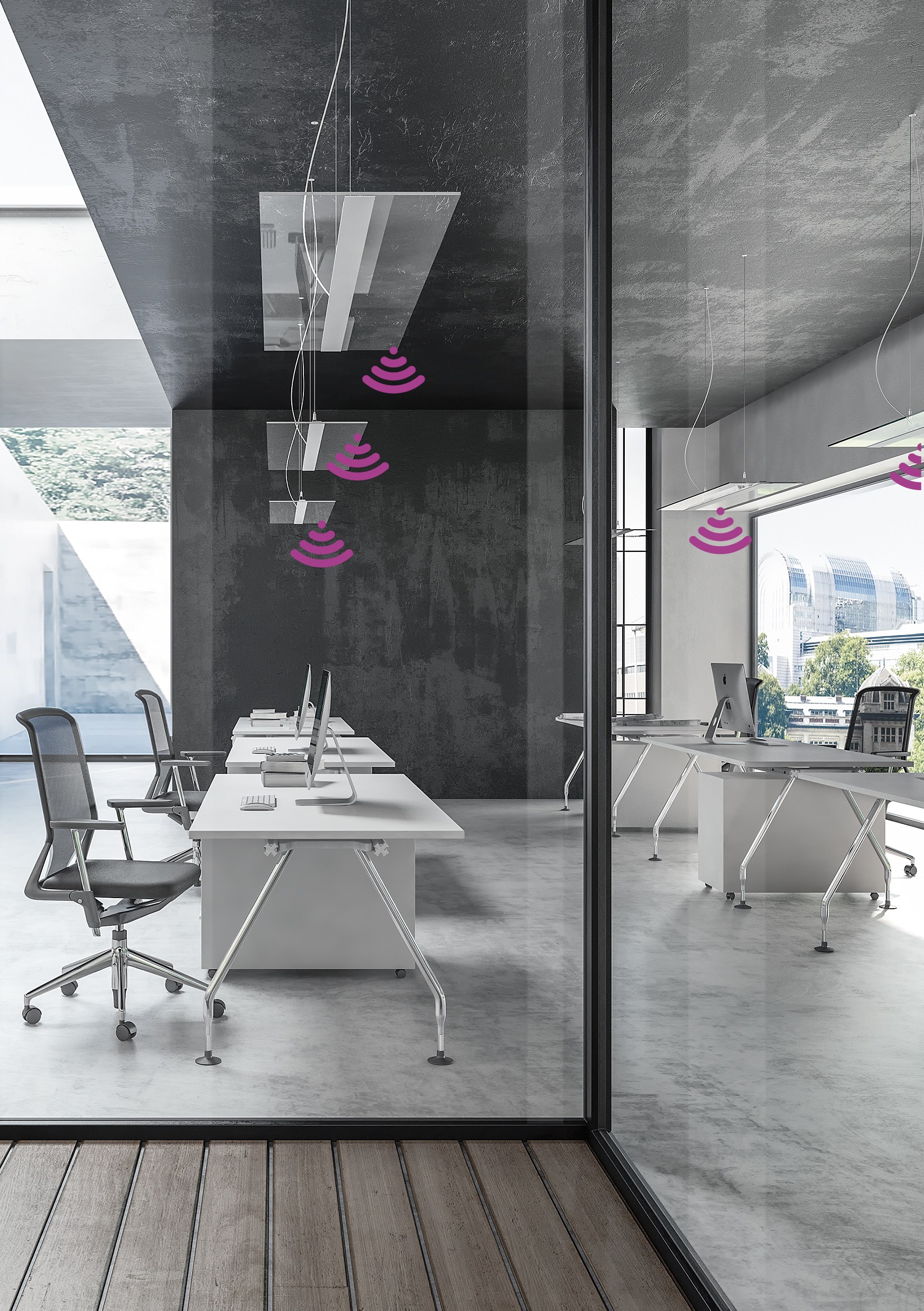 (Image: Zumtobel/Casambi)
"Our partnership with Casambi allows us to combine our outstanding luminaire design with state-of-the-art Bluetooth technology which simplifies installation, commissioning and operation of lighting systems and, thanks to its interoperability, leaves room for future developments and applications," confirms Alfred Felder, Zumtobel Group CEO.
Casambi's CEO Timo Pakkala endorses the partnership by commenting, "With Casambi technology installed within the Thorn and Zumtobel luminaires and also supporting Tridonic drivers, lighting control has become more powerful, versatile and easier to use. Moreover, the introduction of these new connected lighting solutions from an industry titan such as Zumtobel Group goes a long way to demonstrate the continued rapid growth achieved by Casambi's expanding ecosystem."
Casambi's control technology platform, which automatically forms an intelligent wireless mesh connected network, enables luminaires and other lighting devices to be wirelessly controlled in a creative, cost effective, energy saving way.
Categories
Contact Us
Contact: Shenzhen Laimitech Opto-electronics .,Ltd
Phone:
Tel: 0755-23229394
Whatsapp:
E-mail: sales@lamiled.com
Add: #5 floor , Building C, Fu Tai Industrial Aera, Liaokeng Village, Shiyan Town,Shenzhen City 518100