Industry news
A Step towards Smart Lighting with GE Lighting Launches New Portfolio and Silicon Labs Partners Signify
Integrated with sensors, IoT technology and data management system, smart lighting applications are believed to improve convenience of life and efficiency of energy usage. Worldwide lighting companies have also been expanding smart lighting product and system development. GE lighting recently announced the launch of its C by GE smart lighting series products while Silicon Labs and Signify announced partnership on the Friends of Hue program.
GE Lighting launched the new C by GE series including Full Color Lights, Tunable White bulbs, Smart Switches, and a Smart Plug. GE's Full Color Lights are made for Google designation for easy set-up and seamless Google Assistant control. These products carry industry-first features and/or partnerships to drive new opportunities across the home.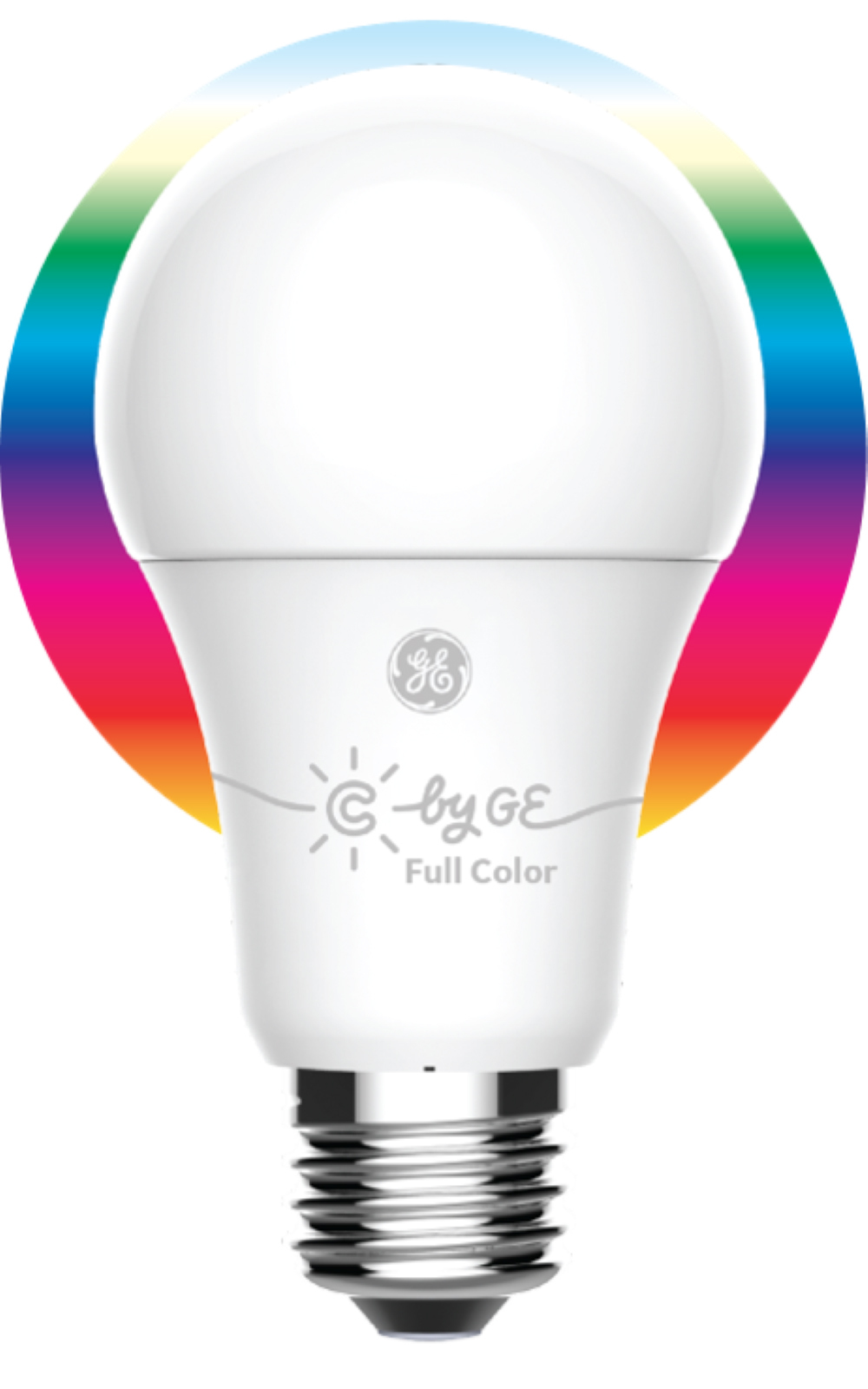 (Image: GE Lighting)
Apart from color tunable bulbs and lights which can be adjusted according to different scenarios via Google designation, GE Lighting also introduced C by GE Smart Switches and Smart Plug. Without the need for an additional GE Hub, the new Smart Switches allow consumers to monitor their light via their preferred method including voice assistant, an application, their touch or even their movement. With the Smart Plug, other devices like curling irons, fans and electronic devices can be turn on or off remotely or schedule to operate around the routine of users. It can also connect directly with Google Home and Amazon Alexa devices without a hub required.
IoT software and system solution provider Silicon Labs and world's largest lighting company Signify are collaborating on an extension of the Friends of Hue program which enables ecosystem partners to develop smart light switches for Philips Hue systems. Silicon Labs will provide the Zigbee cluster libraries, software tools, reference application and technical expertise to help participating companies certified by the Friends of Hue program quickly design and produce light switch products guaranteed to work flawlessly with the Philips Hue smart lighting system.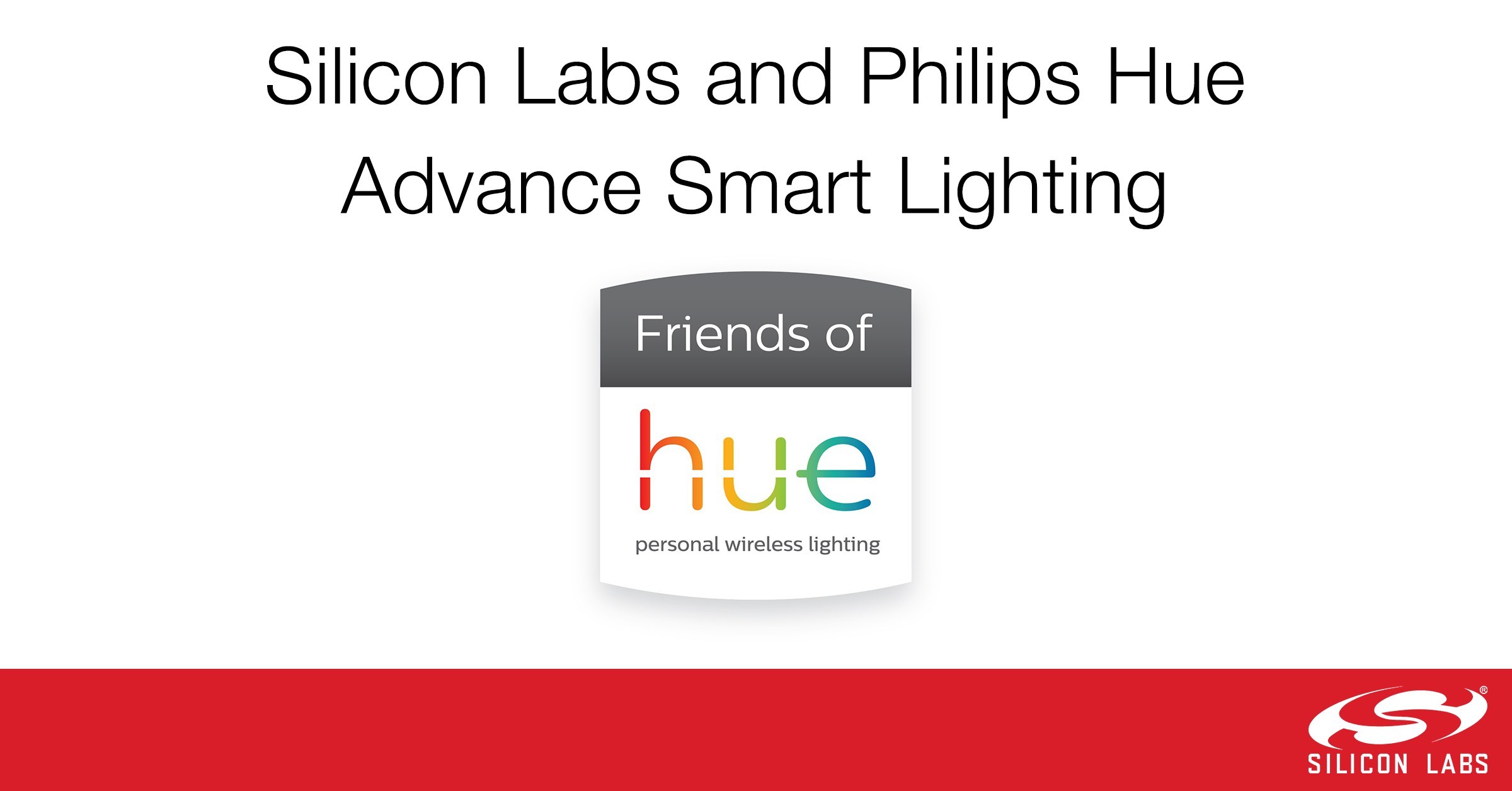 (Image: Silicon Labs)
The Friends of Hue ecosystem enables third-party vendors and brands to build certified, interoperable smart lighting products that integrate seamlessly with Philips Hue, the leading Zigbee-based smart lighting solution. Silicon Labs has worked closely with Signify to define the Zigbee cluster and provide compliant software to enable advanced light switch functionality. Silicon Labs' Zigbee software development kit implements the Friends of Hue specification, allowing third-party vendors to build certified devices that are guaranteed to integrate with Philips Hue.
"With more than 15 years of experience in mesh networking and more than 250 million deployed mesh nodes to date, Silicon Labs is strengthening the Friends of Hue program with our deep Zigbee expertise, best-in-class software and wireless development tools," said Matt Saunders, Vice President of Marketing and Applications, IoT Products, Silicon Labs. "Together with the growing network of Friends of Hue partners, we are advancing smart lighting solutions for the IoT."
Categories
Contact Us
Contact: Shenzhen Laimitech Opto-electronics .,Ltd
Phone:
Tel: 0755-23229394
Whatsapp:
E-mail: sales@lamiled.com
Add: #5 floor , Building C, Fu Tai Industrial Aera, Liaokeng Village, Shiyan Town,Shenzhen City 518100