News
Buying Guide for Smart LED Bulbs
A smart light system is a good first step for your new smart home. They can be installed without the need for a hub or smart speaker to control them, and the system can be expanded as far as your budget allows.
Popular systems include Philips Hue, Lifx, Wiz, Ikea Tradfri and C by GE. These are made up of bulbs, switches, sensors - and, in some cases, hubs which attach to your router. They are controlled via a smartphone app, but can also be controlled by speaking to an assistant like Amazon Alexa, Siri or the Google Assistant, and can be automated with platforms like IFTTT.
Smart lighting might seem like a simple thing to install - after all, we've all changed a few regular light bulbs in our time - but there are questions you must consider before parting with any cash.
Here are five questions to ask yourself before buying your first smart light system:
How many colors do you need, and what is color temperature?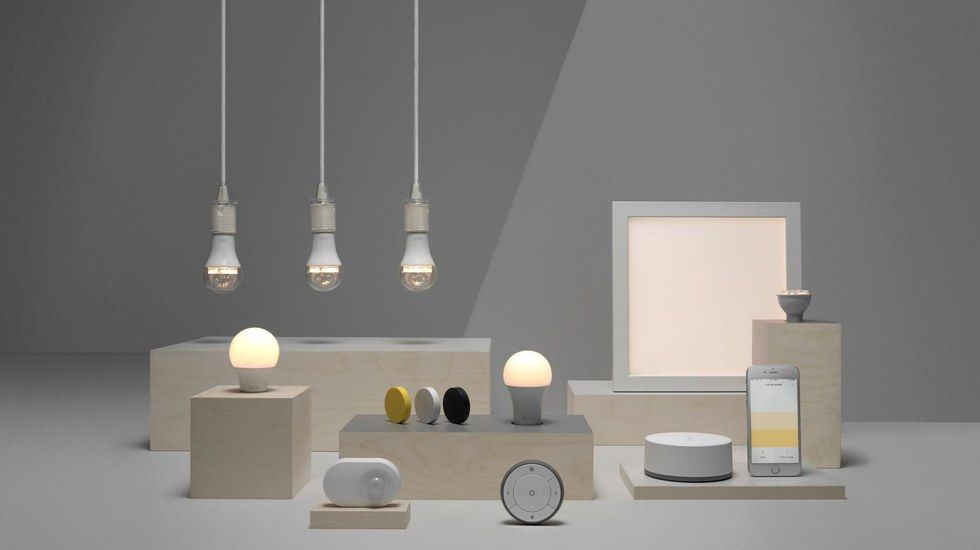 Ikea's Tradfri smart light range uses only white and yellow, but is cheaper as a result
Several smart light systems offer bulbs which either emit different colors, or are limited to different shades of white light. The latter can usually very from a deep orange glow, right through to a piercing, brilliant white which almost looks pale blue.
The difference between these two ends of the white light spectrum is known as the 'temperature' of the light being produced. If you only require lights to shine bright yellow or white, like the regular bulbs you already have, then you can save some money and buy white-only smart bulbs.
However, if you want to adjust the color (as well as the brightness and temperature) then you'll need to spend more money on color smart bulbs. As with other LEDs, these bulbs can produce a claimed 16 million colors, offering you just about any shade you can possibly imagine.
This is where you can start to have fun with smart light systems. Install a room full of color bulbs, and you can change the color of the room to whatever you like, or have them flash between different colors in time with music when you're having a party.
Can smart light bulbs be dimmed?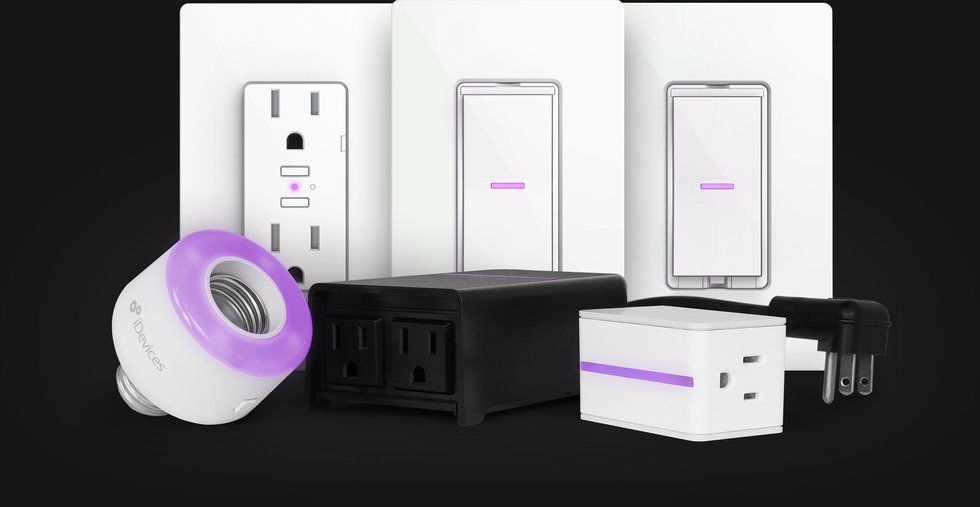 Switches can be fitted to your walls to control smart lights - or use a phone app
iDevices
Yes. As we mentioned earlier, mart light can be dimmed to anywhere between zero and 100 percent of their total brightness, depending on how many lumens the bulb is rated to.
You can dim the bulbs via their smartphone, or by speaking to Alexa, Siri or the Google Assistant. This requires pairing the light system with whichever voice assistant you want to use, and in the case of Alexa and Google will mean buying either an Amazon Echo or Google Home smart speaker.
Once that has been set up, you can issue spoken commands like: "Alexa, change the kitchen brightness to 75 percent" or "Hey Google, dim the bedroom to 30 percent."
You can install control smart light systems via conventional-looking switches. The Philips Hue system, for example offers a four-button dimmer switch for adjusting light brightness and flicking between pre-set 'scenes'. This wireless switch can be stuck to the wall, or carried around the home and put wherever you want.
Categories
Contact Us
Contact: Shenzhen Laimitech Opto-electronics .,Ltd
Phone:
Tel: 0755-23229394
Whatsapp:
E-mail: sales@lamiled.com
Add: #5 floor , Building C, Fu Tai Industrial Aera, Liaokeng Village, Shiyan Town,Shenzhen City 518100